Penalties for Intent to Deliver Hallucinogens Explained by a NY Defense Attorney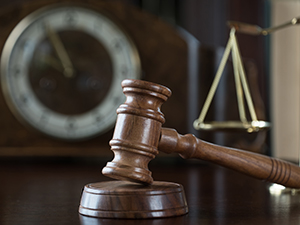 It is illegal to be in possession of hallucinogenic drugs which are on the federal and state controlled substances list. It is also unlawful to possess these substances with intent to deliver or distribute them. You could be charged with intent to sell hallucinogenic drugs by a federal prosecutor or you could be charged with either simple possession or criminal sales in New York.
Whatever the charges you face, there is a very real potential you will be incarcerated for a long time if convicted. Both NY and the federal government take drug crimes seriously, especially when there is evidence of intent to sell. A New York drug crimes lawyer should be consulted for assistance when you're faced with charges because you could find yourself at risk of a penalty of up to life imprisonment. Bukh Law Firm, PLLC can provide you with the help you need to fight charges or to explore ways to reduce penalties. Give us a call today to learn more.
Criminal Charges for Possession of Hallucinogens with Intent to Deliver or Distribute
In the state of New York, you can be charged with selling hallucinogens only if there is actual proof that you sold a drug classified as a hallucinogen. If you face charges on the federal level, however, you could be charged with intent to sell if the amount of the hallucinogenic drug in your possession was considered to be too much for personal use and thus suggestive of your intent to deliver or distribute it to others.
There are a variety of drugs considered hallucinogens, as this category of controlled substance includes both natural and synthetic drugs which alter perceptions of reality. LSD, ketamine, PCP, peyote, and magic mushrooms (psilocybin) are all examples of controlled substances which fall into the category of hallucinogenic drugs. Penalties for possession with intent to sell any of these substances will vary based upon whether you are facing charges brought by NY or by the federal government, as well as based on amounts of the drugs in your possession. For example:
• In NY, you could be charged with criminal possession in the seventh; third; or second degree for having either less than 5 mg of LSD; 5-25 mg of LSD; or 25 mg or more of LSD. The charges are a class A misdemeanor; class B felony; or Class A-II felony respectively. They carry penalties of up to a year in jail; between one and nine years imprisonment; or between three and 10 years imprisonment depending upon which crime you are charged with.
• In NY, you could be charged with criminal sale of LSD if there's proof you actually sold the hallucinogen. Criminal Sale in the Fifth degree for selling less than 1 mg of LSD could result in one to 2 ½ years imprisonment. Criminal Sale in the Third Degree for selling one or more mg of LSD could result in one to nine years imprisonment. Criminal sale in the second degree for selling five or more milligrams of LSD could result in three to 10 years imprisonment.
• If you face federal charges under 21 U.S. Code section 841, you could face up to 20 years imprisonment for selling less than 1 gram of LSD. You could face a mandatory minimum of five years imprisonment and a maximum of 40 years incarceration for selling 1 gram to less than 10 grams. You could face a minimum of 10 years and up to life in prison for selling 10 or more grams of LSD.
You need an attorney who is familiar with NY and with federal drug laws so you can defend yourself against any charges arising from possession of hallucinogens with intent to deliver.
How a NY Drug Defense Attorney Can Help
Bukh Law Firm, PLLC provides legal representation to clients accused of possession with intent to deliver or distribute hallucinogenic substances. Our legal team is dedicated to helping you get the best possible outcome when faced with serious penalties. Give us a call today to schedule a consultation with a New York City drug crimes defense lawyer to find out how we can represent you.
Prior results do not guarantee a similar outcome. ATTORNEY ADVERTISEMENT.